Caitlin and Tom plan their save the date ideas for fall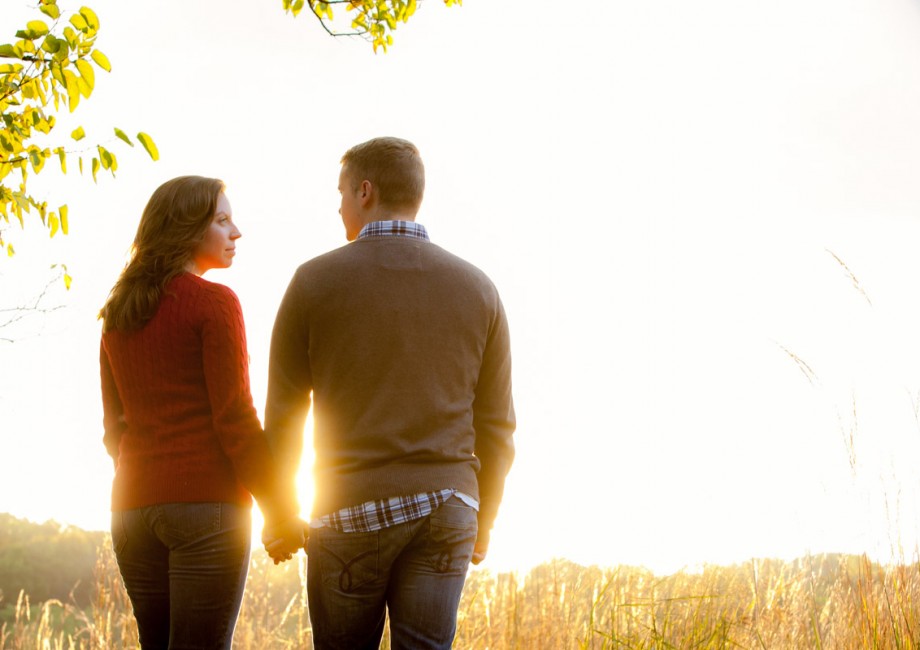 Caitlin and Tom had a very cool Engagement Session as they plan to go public with save the date ideas with their upcoming Wedding in mind. Although we first met online and had never formally met in person, we immediately connected. Being a very busy and private couple, the city can sometimes be such a busy place that it just made sense to do a country engagement session while the leaves are migrating.
That is when their save the date ideas were planned around the quiet and calm presence that is so much as they are in their walks together. In fact this day felt that much for me. It was as if time stood still. It hit all senses, first the golden highlights in the maple trees to the vibrant red sumac. Next, the smells of nature, and the feel of the leaves crunching thru each step on the trail.  What could be better than a rural shoot?  The neutral country road with a backdrop of the colors, the smells and soft lighting was as special as Caitlin and Tom are whenever they make time to be close and connect.
It is so important as a photographer, to watch carefully for those intimate moments that reflect how Caitlin and Tom are as a couple. The design with their save the date ideas in mind will be very warm and inviting. Thank you Caitlin and Tom for allowing me to be there for your Engagement Session photographs.