Old fashioned Corporate Christmas Party features Cirque du Soleil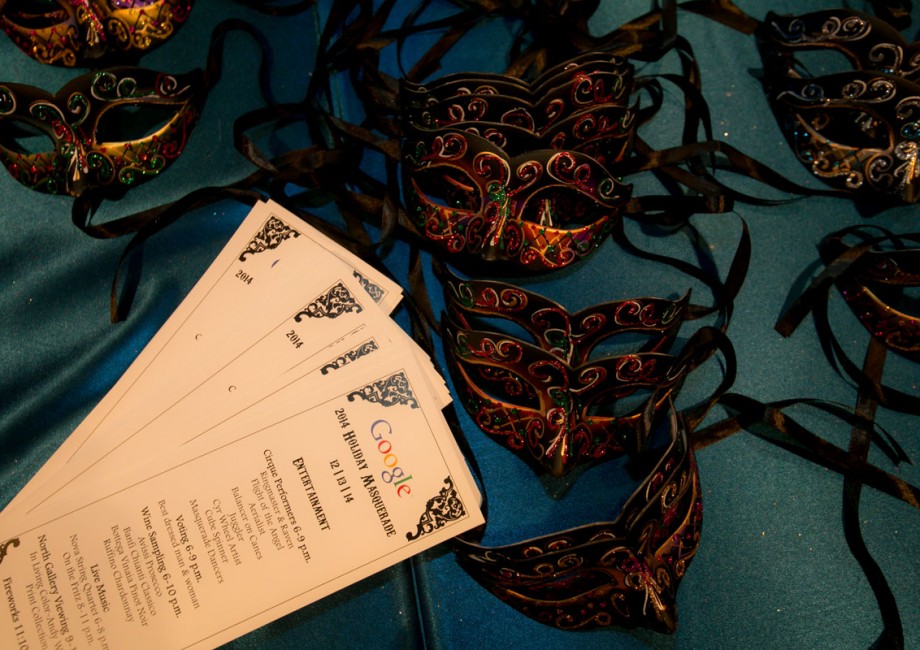 Who do you think of an old fashioned Omaha Corporate Christmas party with performance by Cirque du Soleil. At some point, Las Vegas and even Los Angeles makes sense to me but Omaha, really. Maybe it's a sign that the economy is coming back, or maybe its the author of this party. Yes, Google. Each year the tradition of a Corporate Christmas party is discussed, planned and delivered. This company receives a perfect score on all counts.
As a corporate photographer, I enjoy hearing the story and melting into the corporate culture whenever asked to photograph an event. This was particularly an honor to be asked and invited in the festivities. This entertainment company, Cirque du Soleil is based out of Canada and is the largest theatrical producer in the world. With Google, I can see that rewarding their employees for their loyal, hard work is something they do extremely well at this mark mark in the year.
Hosted at the Joslyn Art Museum, featuring appetizers, wine tasting and a very delicious dinner, they topped off the evening by featuring entertainment that included the famous Omaha band, On the Fritz who know how to rock it and make music so much so, that the evening could never be better. That wasn't the end though. As the guest were leaving, they were greeted by a professional fireworks display, sending color abound from ground to sky like shooting stars.
A special mention of the owner of Special Occasions by Design, Tracey Fricke goes without saying, a true professional that knows how to plan an Event of this magnitude. When you're in need of a major Event Planner in Omaha, Tracey is the one to go with. From Weddings, local and destination Events and the business community, please consider Special Occasions by Design.
Contact A Better Exposure anytime to discuss your next Event. We provide both still portrait and editorial photography, advertising and major Corporate functions.