Rose and Justin find Engagement Retreats open and honest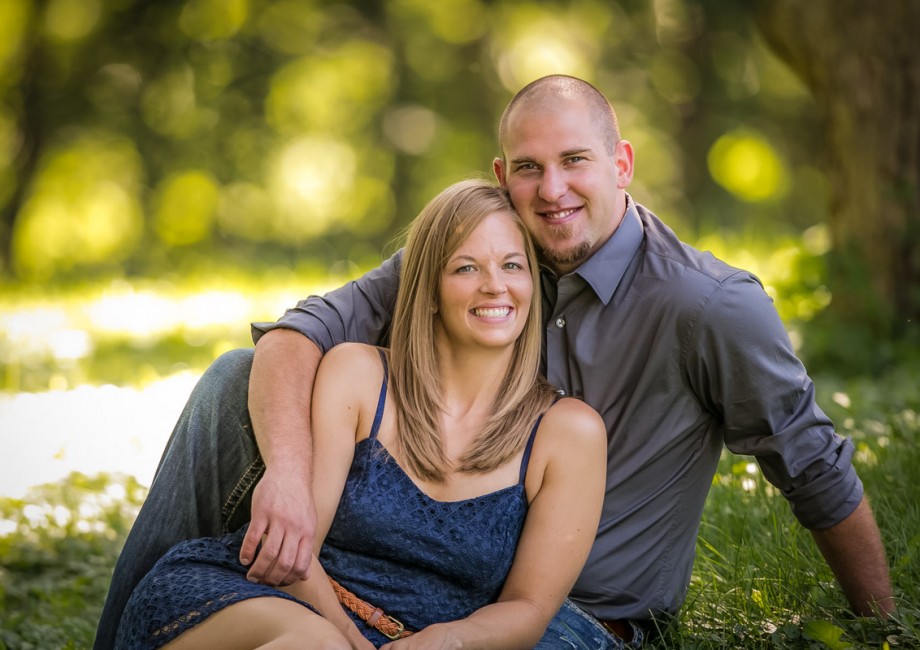 In search of outdoor country backdrops, Rose, Justin and I scoped out some of Iowa in the beautiful rolling Loess Hills and found the ideal Engagement Retreats center. Rose and Justin aren't practicing Buddhist's but somehow we found a retreats center just outside of Crescent Iowa for their engagement session.
Traveling for miles down a gravel road scoping ares of beautiful soft  lighting and color, my goal is that something ahead awaits and is in fact meant to be. Through the drive, we found a farm with lots of acreage. By accident, we learned that this could be a place of profound bliss. It truly was and the owner, a practicing Buddhist was so gracious to allow us to use her acreage.
Meeting Rose and Justin for the first time, I would have never guessed that these two were any more than a relaxed couple who really enjoy being together and open to the outdoors. I found that they like adventure will try just about anything and are open to nature. The unexpected was the farm cat that happened to show up and fit into a few frames after Rose and Justin shared some kitty love.
We would be honored to find that perfect spot for you that is unexplored and offers something new and different. The best laid plans are often found in the process of exploring. Let's see how we can make your Engagement Session something that is unique and special to you.