Kellyn and Grant bring kicks on route 66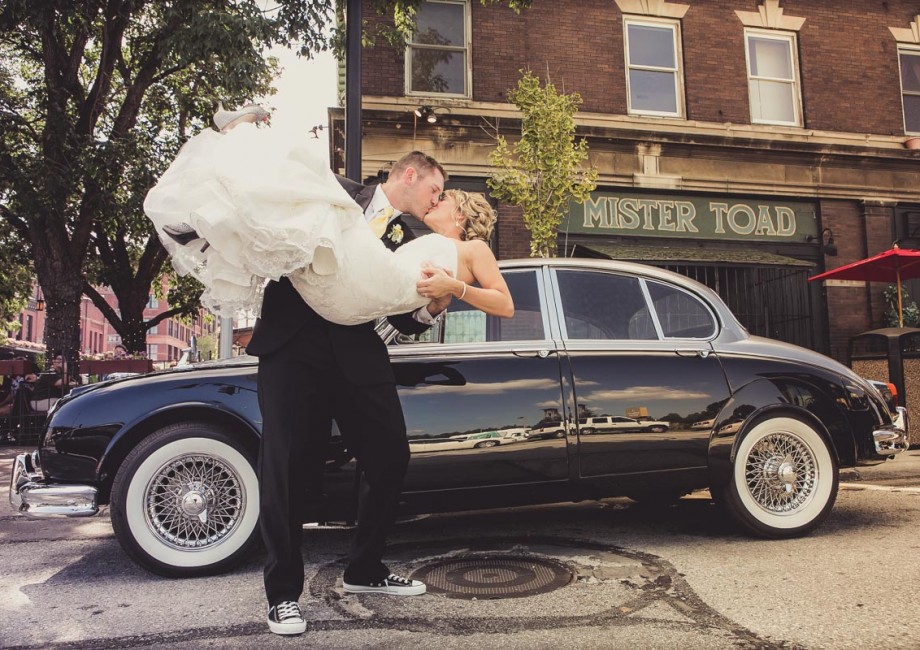 Kellyn and Grant married their best friends and bring kicks on route 66 for their Wedding Day. I have had the honor to record memories for multiple couples at the Our Lady of Lourdes Church recently. That old world feel hits me right away as I walk the steps up thru the front doors and look up to Cathedral ceilings and the ornate stained glass. The smell of timelessness is everywhere. Kellyn and Grant tell me of all must have pictures today they must have pictures with their classic chucks somewhere between our ceremony and reception.
Without hesitation, we, the wedding party and families hit it off immediately, making that connection that turns into a stint on the party bus and soon I felt as if I was one of the wedding party. I just forgot my kicks on route 66. They had theirs and that was fine. We may have stopped at five or so locations along our way on route 66 and had a blast. I love these people.
I have shared some of my favorite images of the wedding day but as usual their were hundreds that I would like to include. Much of my style is as a fly on the wall. I try not to make people give me what I want to see but wait and look for the moments that cannot be duplicated. Priceless memories that Kellyn and Grant will have to share with their children and children's children.