Color abounds Rose and Justin's wedding at the state park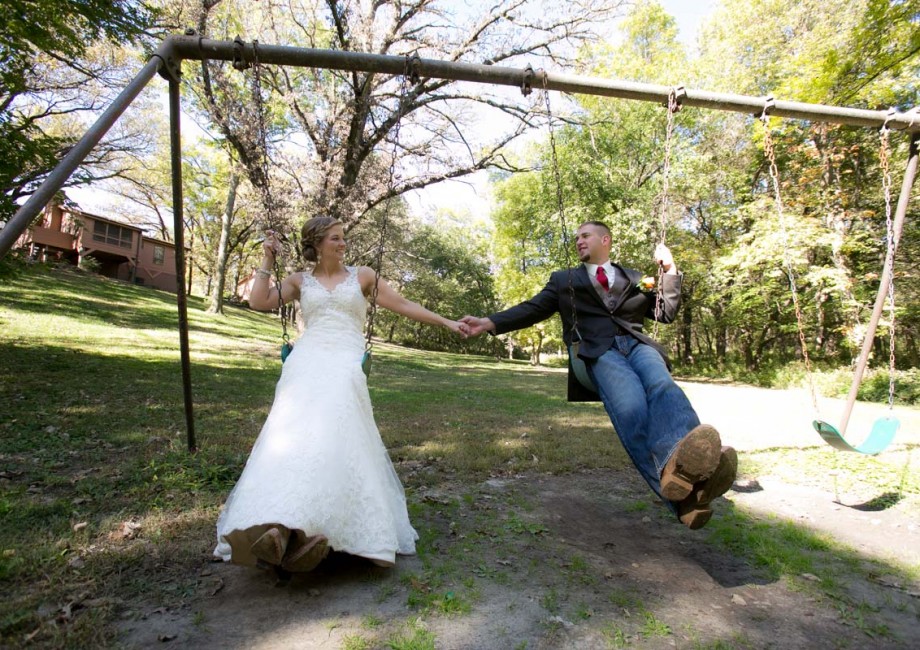 Such an awesome day full of color abounds Rose and Justin's wedding day at the state park. You couldn't time it better, how fall decided to bless this couple with a perfect day full of color and smells that speak love. I have missed this amazing place all my life and now want to move there. I ask that you consider your wedding at a state park in the fall. There is nothing like it.
Rose and Justin had planned their country theme from the beginning, from lodging to relax time with the families. At any given wedding, I like to photograph all the details that have been thought of over the past year. It's truly something that has meaning and couldn't resist the cowboy boots adorned with warm pink and blue stripes on Rose's socks.
Even though it was a day of coverage, I believe the minute of their reveal felt like time stood still. Standing above the lake on the dock, their arms held each other in a warm embrace.  It all came at once, their eyes meeting put a shiver deep in my spirit and I couldn't stop recording these two.
The rest of the day was a hoot with their playful wedding party. It was all fun and funny and romantic all at once. From the teeter totter to the swings to the old bench overlooking the lake. The next time I have the pleasure to photograph at Platte River State Park, we will be sure to rent paddle boats for the wedding party that enjoys adventure.
If you know of someone deeply in love and enjoys time together, wherever, please have them call us for a consult filled with ideas and locations to explore for their wedding event or engagement session. I'm always looking to raise the standards of my photography for the different and inspirational moments.