The police handcuff our groom just as the wedding day begins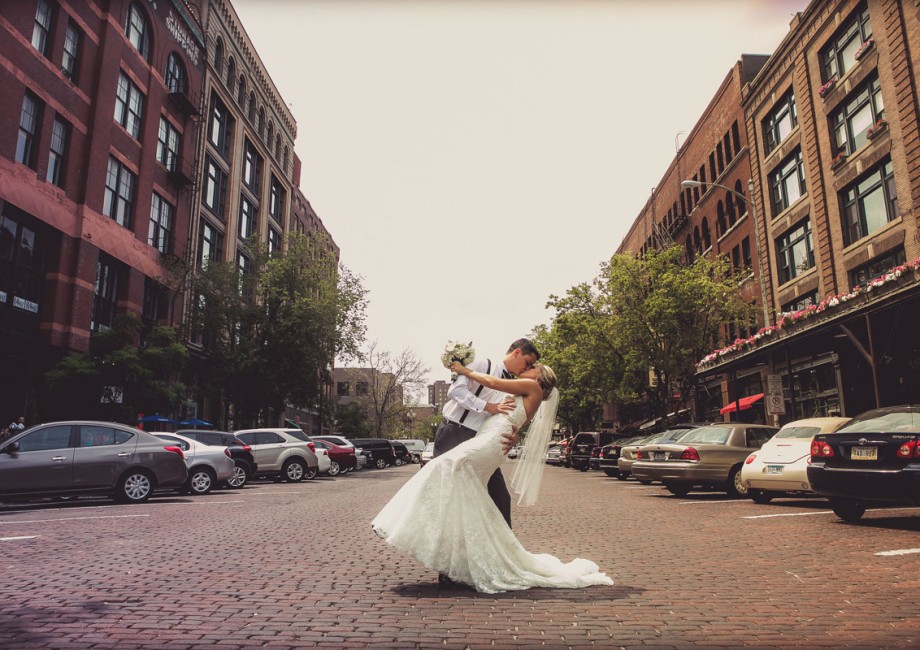 Oh yeah, while spending a day of their lives in a visit to Omaha for their wedding day,  police handcuff our groom on his wedding day in the middle of downtown. Yes indeed, Erin and Eric, the most beautiful and handsome bride and groom are so much in love, married and getting to make memories. In our downtown Old Market, there is never a dull moment. Who ever said being an Omaha photographer involved the sameness on a wedding day was completely wrong. Everything changes from second to second which makes for an ongoing adrenaline rush.
The day was perfectly planned and executed by the famed Kelli Recic, wedding planner with Nebraska Weddings Unveiled. From the rehearsal thru the end of their Reception, there was color and romance seen in every detail. Eric and Erin were pampered and Kelli's presence was spot on in every detail. From the Hilton to St Margaret Mary's to Scoular Ballroom, my assistand and I were never left with a dull moment.
It is so much fun to have the reveal prior to the wedding. It has a calming effect and the emotions translate onto their photography by allowing the story to unveil.
If you are looking for adventure and fun on your Wedding Day, please visit our website and if you like what you see, please be sure and talk to us about a custom Wedding Day package for your memories.