Dustin and Sarah celebrate 10 years with family pregnancy photos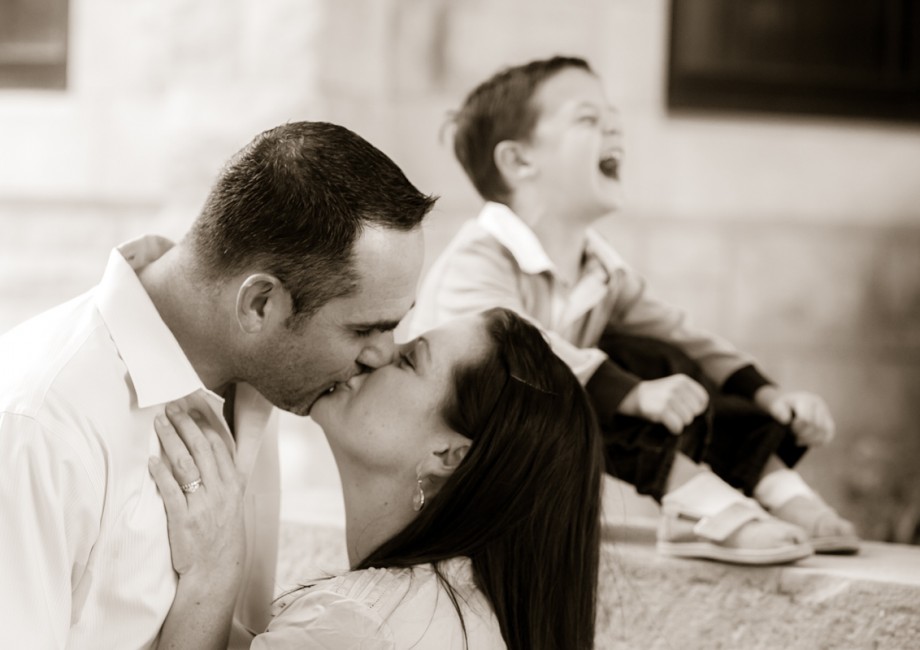 I was shocked to receive an email from past wedding clients whom I photographed at the Joslyn Castle 10 years ago, contact me for their family pregnancy photos. Dustin and Sarah had both their wedding and reception held at the Castle.  There are quite a few weddings and receptions happening at the Castle year round so their is much history to reflect on as an Omaha Wedding Photographer.
They had much to celebrate with this casual ten year reunion followed up with family pregnancy photos. Dustin and Sarah planned a trip back to the Castle from their home in Florida to  commemorate this anniversary with two new additions to their family. One soon to be newborn and the other, a very fun spirited four year old boy.
I love the idea of commemorating 10 years of marriage and recalling all that we did as their wedding photographers. It turned out that their oldest son was all boy. I thought that I was the master of being a clown, but their son figuratively beat me up in that category. We had so much fun with both outdoor and inside the Castle. I like to share some of my favorites from the portrait session as we make beautiful and lasting memories thru the day.