Sholdit Fashion Photography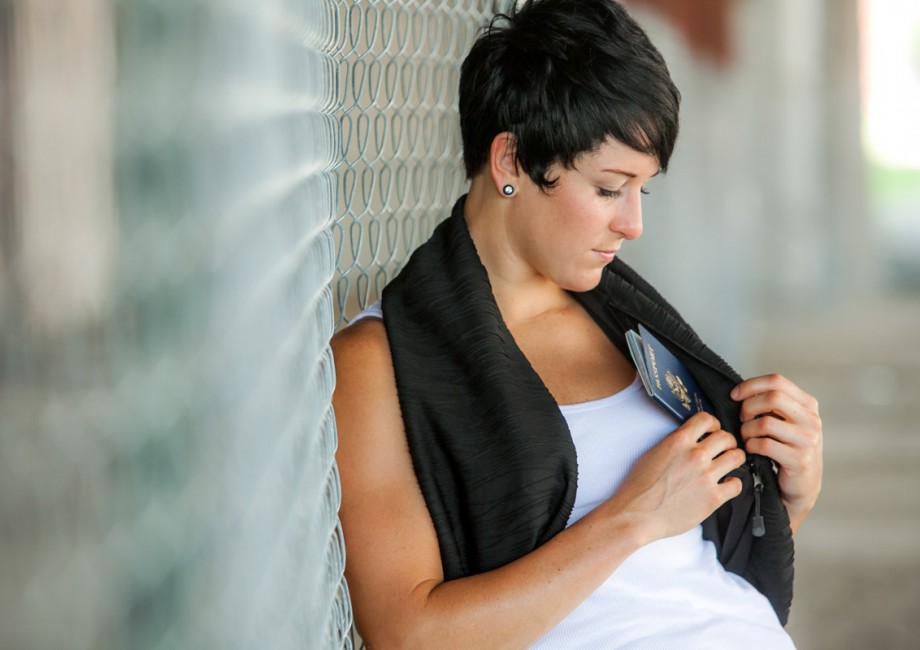 SHOLDIT hired A Better Exposure for a day long commercial fashion photography shoot in late July for their new product line. With six models and six locations it was quite a fun day! We found that Angela Lee gave complete inspiration to allow for a free flowing and creative session.
We moved from in studio to varying locations in the scenic downtown Omaha area. Some of my favorites include the Bob Kerry Pedestrian Bridge, a 3,000 foot footbridge that links downtown Omaha and Council Bluffs via the Missouri River. Between the storm cloud formations in the east combined with soft lighting  in the west, everything  just came together as sunset approached.  The Omaha Century Link and the Hilton Hotel allowed for a very modern and upscale backdrop for our models in this commercial photo shoot. We also made it over to the TD Ameritrade Park, home of the men's College World Series. This gave a more fast paced and busy sporting environment.
SHOLDIT will be using these photos for their website, social media, email marketing, and print campaigns. A Better Exposure looks forward to working with them again. www.SHOLDIT.com
Contact us today for custom consulting regarding our Commercial Photography Services.
Call or text message (402) 453-6000
Send us an Email for info