Hannah and Michael Engaged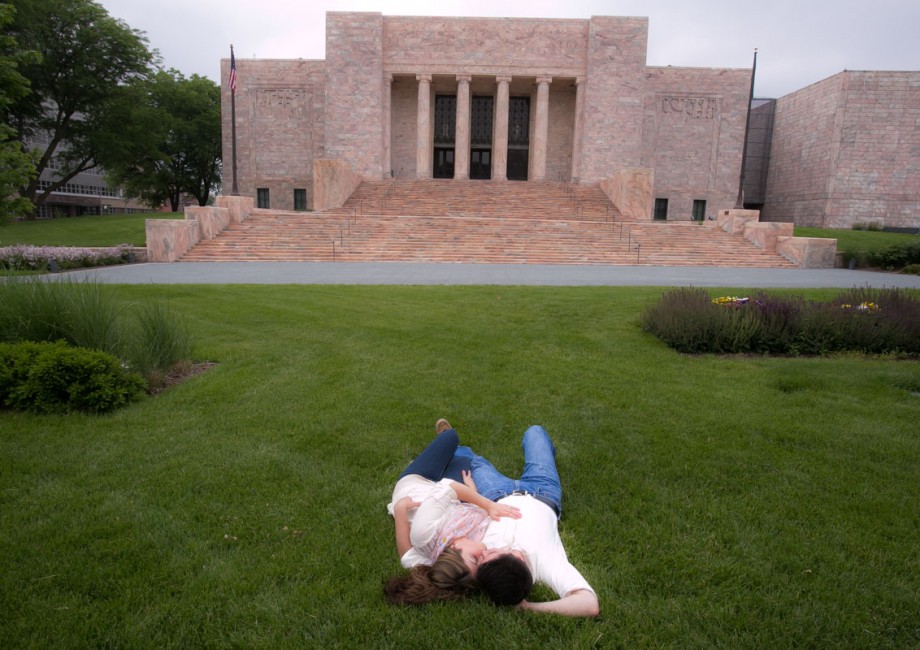 Hannah and Michael are Engaged. I am tongue tied and grateful with excitement in getting to spend a Sunday afternoon with this very happy couple. We were scheduled to make their Engagement Photography a special event. I couldn't say anything but yes to photographing them all over Omaha and yes, four hours later we were hugging and wanting to do more.   I think I have fallen in love all over again and really, really can't contain myself for their wedding in January.
We fortunately were able to spend time at the Joslyn Art Museum in what will be a completely different look outside. We hope for a little snow to add to this romantic story.
Being engaged is so fresh and getting to know our couples in front of the camera and before their wedding day, the honest, raw emotions are so intriguing to watch and record. To share some of these is an honor also.
Hannah and Michael are both from out of town and have that friendly, Nebraska personality that are so familiar in the farming communities. Both are working toward their degrees here in Omaha and look forward to be in the medical and legal field.
If you are engaged or know of someone who is recently engaged and like our work, I would be honored if you would share our body of work. We are open to discussing and creating a package that is unique and fits your life style and interests.