Kellyn and Grant inspire with engagement photo ideas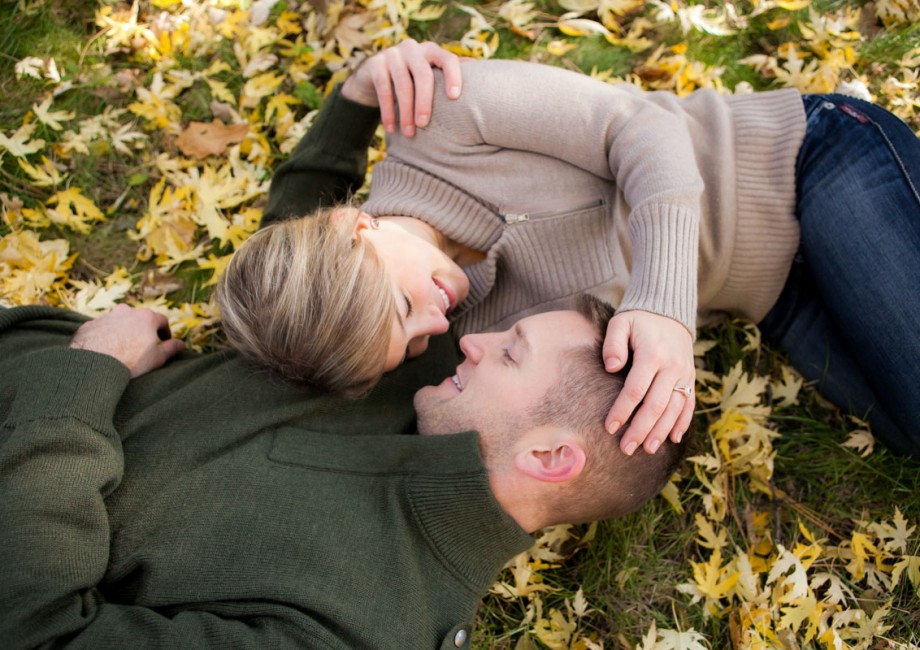 Kellyn and Grant are totally excited to be getting married and for me it's inspiration to experience their pure joy with engagement photo ideas. I remember us scheduling the day with a little concern about the weather and colors. No problem there. It was a gorgeous morning.  They even brought Christmas tree lights to add to the feel and joy of being together. We bounced ideas and came up with many engagement photo ideas this morning. It was all there in front of us with freshly fallen golden leaves, tall grasses and yes, the Christmas tree lights. Love it.
In planning a wedding and sending out the save the date reminders, I am aware that the magic time for the finished photos to go out to family, friends and fans is about six months. We like to have time to color adjust and design the card or allow our client's the control over their images. Its nice to send a preview out so that we can further modify and create a one of a kind look that no one else would have seen before. Adding our custom filters or simplified look of pure black and white, sepia or platinum can be pretty amazing too.
I am so looking forward to spending the Wedding Day with this family as we've had the privilege of photographing past weddings with them. In fact, it wasn't too long ago that Kellyn followed her father around assisting him in his professional photography career. I am so ready to go and  honored to be a part of their Wedding. I know we will rock the day.
Call, text or email me when you're ready for a very easy going and Fun Engagement Session or Wedding!