Lizzy and Doug Expecting a Baby and adding to their happy family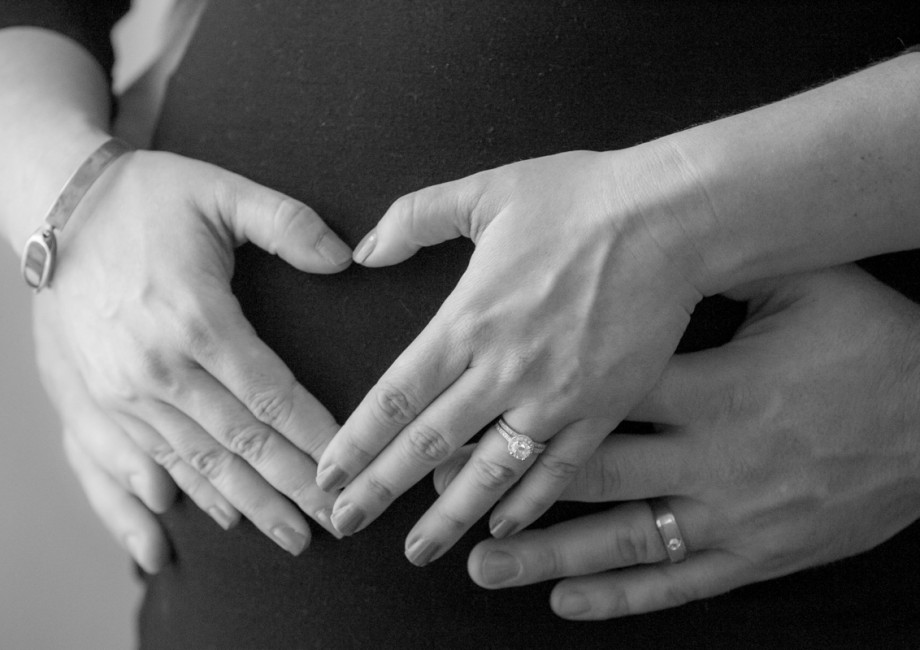 Lizzy and Doug are expecting a baby and adding to their happy family. They are into their third year of being married and alas, a newborn baby addition is coming.  Along with their fearless little sister dog, Chiles, Lizzy and Doug are ecstatic about bringing their first baby into the world.
As I arrived to meet everyone, I was immediately greeted with smiles. The vibe in this home was welcoming and full of love, indeed. Truly choked me up to see those familiar looks, the glow about Lizzy in these final weeks, the excitement in Doug's eyes and a bounce in Chile's dance around the house.
Their classic Dundee home was full of light and the neighborhood is the right fit for a family and oh so close to my favorite, Memorial Park. My guess is that Chiles gets to open up in her domain for her breathing room. As I met Chiles, I couldn't help but notice the colorful pink handkerchief with baby sister prominently displayed.
Life is a miracle and a family is so much a blessing to be able to grow. My job is not even work when I am asked to step into the world of the family and record memories for their children and children's children. Amazing to imagine who this individual will become before the memories begin. We had the option to go to the park but it was a wee bit chilly this day. Normally, an outdoor family session is ideal but we may have to delay that for when the spring blossoms are out and barbeque season begins.
If you know of someone who loves their family and wishes to have intimate memories made in their home, I would be so honored to be asked to spend time photographing their love. Family is everything! Call me anytime to chat about themes and ideas that you have so that we can get on the best time of year.