Tannon and Trent literally tie the knot at their wedding ceremony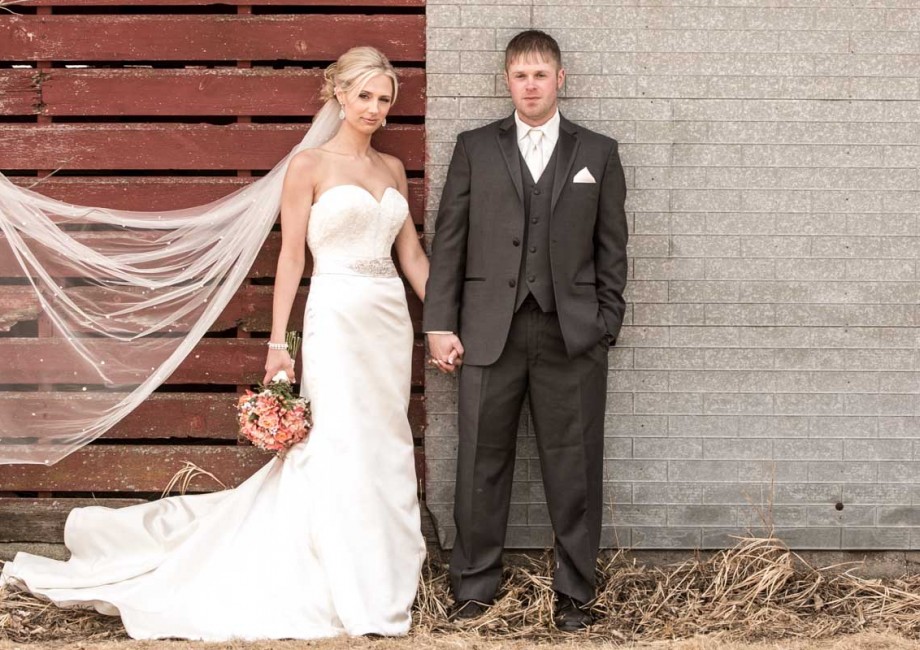 Tannon and Trent tie the knot at their wedding ceremony. I know this term tie the knot wedding ceremony is cliche but rather than a unity candle post ring exchange, they tied three cords to unify each of them with God. It was simple, yet powerful. What an honor to witness and record the tie the knot wedding ceremony.
Going to Columbus is a sweet travel and yet getting to this classic country white church to begin this day was bright and so very friendly. You could literally stand outside, look around and see open country for miles and miles. It was all bliss.
I was so blessed to be asked to record the moments of their day. It is something that they can now go back to at any time and revisit all the emotions of anyone who came. To see this day in photographs in two days is awesome. Imagine when they can look back on this day in 20 or even 50 years from now. I am honored that they trusted me to make their emotions come alive.
It moved from an anxious awaiting to see each other, finishing the final details, getting ready, then the reveal. It brought it all home when Tannon and Trent spent time together, alone,  and what became the beginning of the day was amazing and real. From their families arrival to the party, it all made sense. I love these weddings when the entire town is invited, or at least four hundred of them.
Please check out some of the images of the newly wedded Mr and Mrs Tannon and Trent Asche. If you like these and know of someone you are close to is getting married and would like to have special memories in a story telling way, please have them contact me at steve@abetterexposure.com, or text and phone at 402-453-6000.